Award & Scholarship Programs
Undefeated Awards and Scholarships seek out, recognize, reinforce and reward students, athletes, parents, community leaders, and business people that use their Undefeated Spirit to advance themselves, their education, their peers, their team and their community.
We do not honor great athletes, community leaders and business leaders simply because they are great at what they do.
We honor them because they live, share and demonstrate through their actions, in every aspect of their life, an Undefeated Spirit.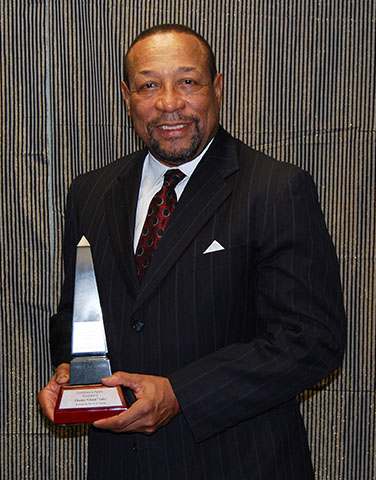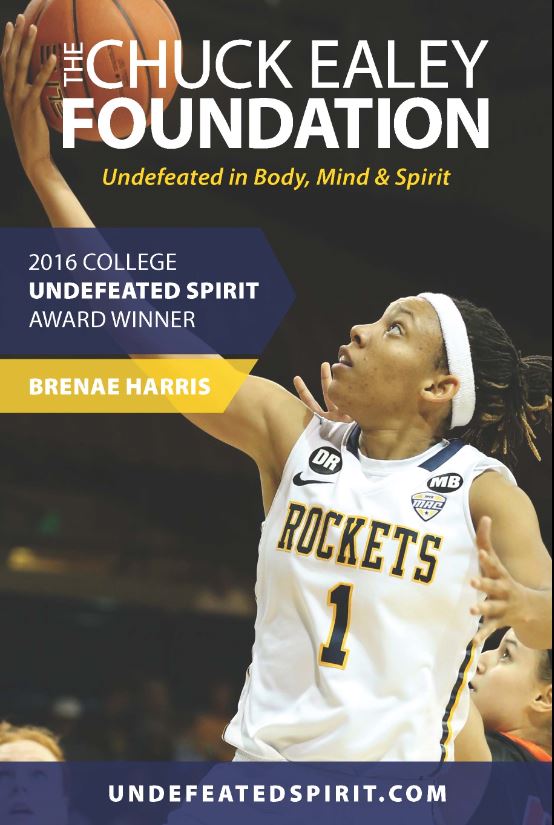 University of Toledo Undefeated Spirit Award
Starting in 2008 we have worked with the Athletic Director and Coaching Staff s of all University of Toledo sports teams to identify and honor one student athlete per year that exemplifies The Undefeated Spirit.  A $500 donation is made by The Chuck Ealey Foundation in the winners name to The Rocket Fund.
Past winners include:
2016 – Brenae Harris, UT Woman's Basketball
2015 – Juice Brown, UT Men's Basketball
2014 – Rebecca Rhodes, UT Women's Soccer
2013 – Ben Pike, UT Football
2012 – Andrea Dorth, UT Woman's Basketball
2011 – Melissa Goodal, UT Woman's Basketball
2010 – Marquerite Johnson, UT Woman's Golf
2009 – Allie Clifton, UT Woman's Basketball
2008 – Stephan Williams, UT Football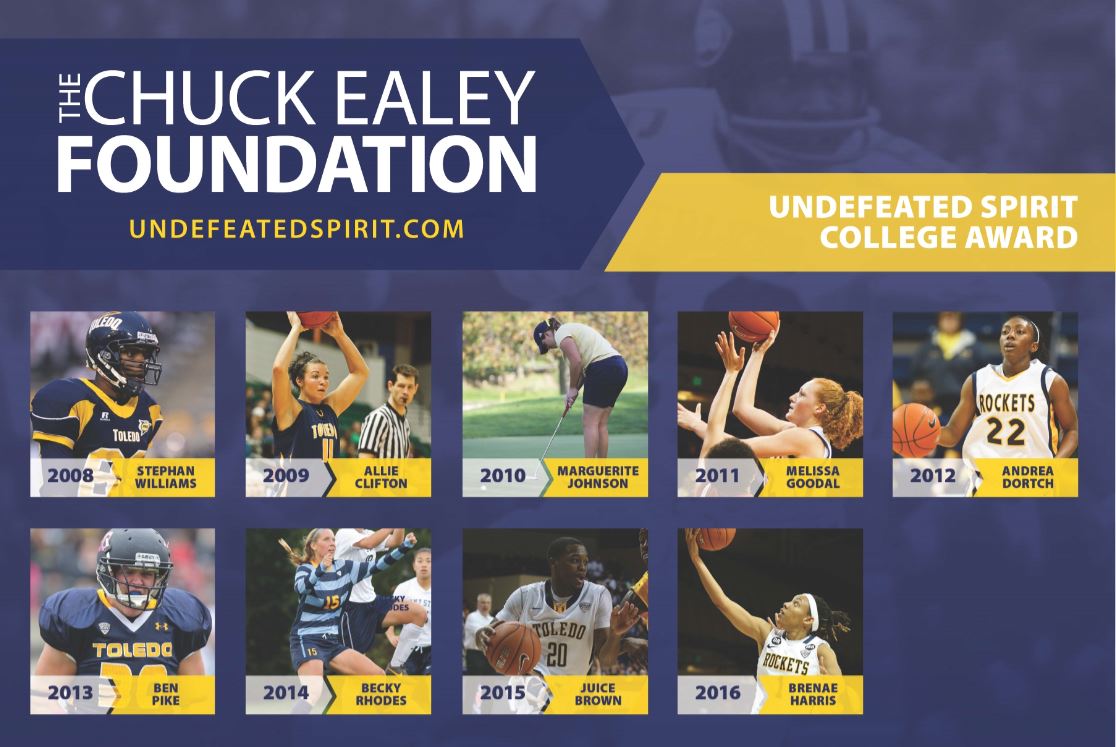 2008 Winner – Steven Williams