Undefeated Spirit College Award
In 2008 we launched The Undefeated College Award at The University of Toledo. Each year we honor one student athlete that best exemplifies The Undefeated Spirit in their sport, in the classroom, and in The Greater Toledo Community.
In addition to receiving the award, a $500 donation is made by The Chuck Ealey Foundation in the winners name to The Rocket Fund.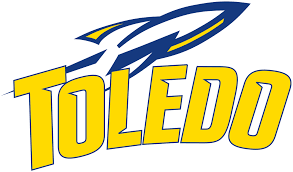 Past winners include:
2021   Tycen Anderson, UT Football
2020  Reggie Gilliam, UT Football
2019   Cody Thompson, UT Football
2018   Tre Shaun Fletcher, UT Men's Basketball
2017   Janelle Noe, UT Women's Track and Field
2016   Brenae Harris, UT Women's Basketball
2015   Juice Brown, UT Men's Basketball
2014   Rebecca Rhodes, UT Women's Soccer
2013   Ben Pike, UT Football
2012   Andrea Dorth, UT Women's Basketball
2011   Melissa Goodal, UT Women's Basketball
2010   Marquerite Johnson, UT Women's Golf
2009   Allie Clifton, UT Women's Basketball
2008   Stephan Williams, UT Football