Articles About Chuck Ealey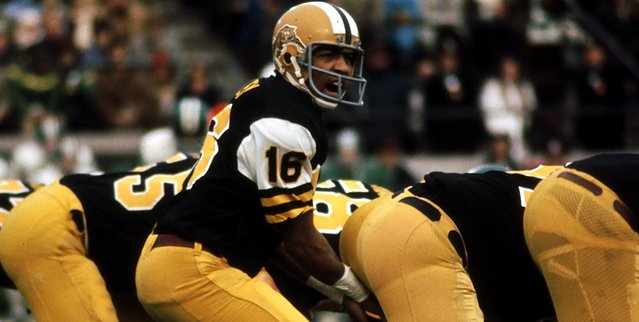 While Ealey's accomplishments on the field are legendary, his story is about so much more.
'Stone Thrower: The Chuck Ealey Story' was part of TSN's Engraved on a Nation series back in 2012 and it told the story of how football and racial intolerance clashed some 50 years ago. One person who knows Ealey's story as well as any is former CFL linebacker Orlando Bowen, who spent time with the Argos and Ticats over his five-year pro football career.
Bowen knew of Ealey quite well from a young age – his accomplishments, the path he took, the racial issues he dealt with – when he played football against his son Damon in high school, and then again in college. It wasn't until 2000 when he actually met Ealey, now his father-in-law, for the first time though. Bowen married Ealey's daughter Sky, and eventually became very close with the former football great. Click below to read the full story.